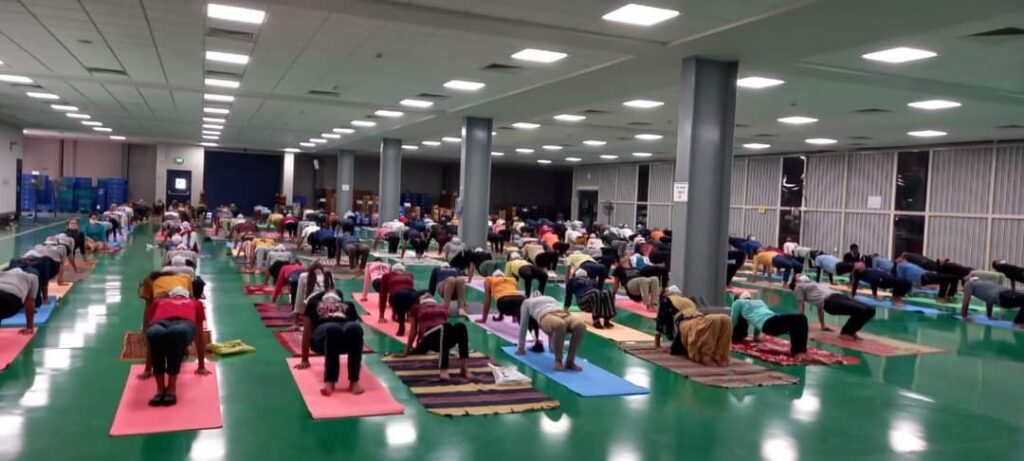 Yoga Camp in 2020-21 – Tathastu Bhava Branch ended the year 2020-21 in its own unique way, by organizing and bringing awareness about various health benefits of doing Meditation, Pranayama. And Yoga.
Lot of people were impacted due to covid. Both health and mental issues were soaring and many even went to a state of depression. Tathastu Bhava realized the issue and arranged for various Yoga.
Camps for the betterment of the society
A five-day Yoga camp was organized in the month of February/March at Nimrana Delhi Jaipur Highway. It was conducted by Yoga Trainer Surendra Choudary. More than 145 people participated and benefitted. Volunteers of Tathastu Bhava did a great job in organizing and providing all the support and help needed while the sessions were conducted.