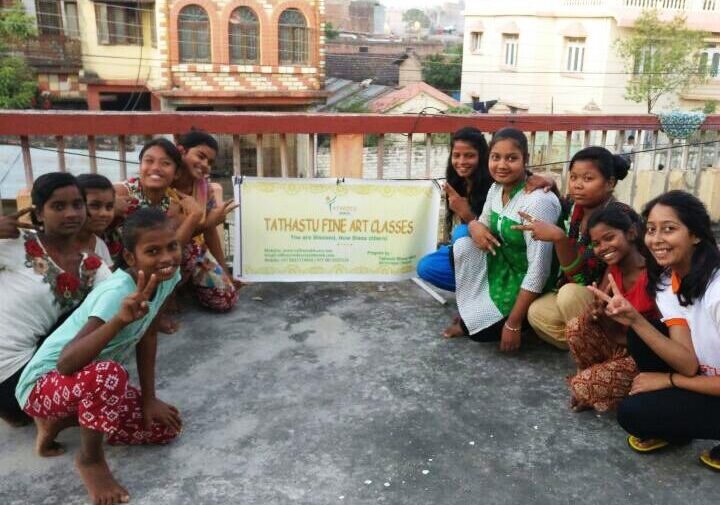 Art and craft describe a wide variety of activities which involve making things with one's own hands. It is usually a hobby, enjoyed by both children and adults. Some children may learn skills such as woodwork, wood carving, sewing, or making things with all sorts of material in their schools. Many community centres and schools conduct evening or day classes and workshops where one can learn art and craft skills. But there are many children who want to learn or have potential in them but are unable to pursue this hobby because of lack of resources.
Tathastu Bhava opened a branch in Gangashahar, Rajasthan where interested kids are being taught for free. They are assisted in learning Fine Arts in a fun way. Volunteer Mayusha Jain is passing on her knowledge and skills to these kids and the kids are also enjoying her teaching sessions. There are some fun sessions as well, like on the occasion of Children's Day, more fun and frolic and less teaching. Everyone can help anyone in their own way if he/she has the intention to do so.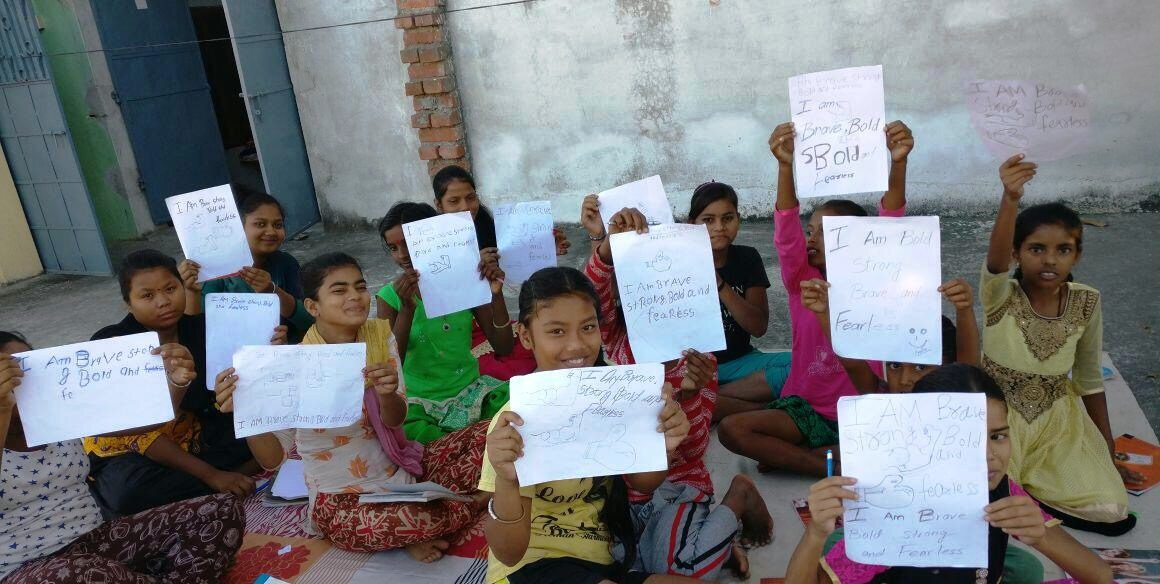 Tathastu Bhava has been holding drawing classes for all kids of Chuna Bhatti slum area, Kirti Nagar. Volunteers Kusum and Poonam have been actively working towards this. Time and again such competitions are being organized. Prizes were given to 1st , 2nd and 3rd position kids. Such competitions motivate children to involve themselves more into such activities. Also, it helps the NGO in identification of good artists.