Bitter winter has always been an annual disaster for thousands of homeless, destitute and the underprivileged in Delhi. Thus, Tathastu Bhava ran a Warm Clothes Donation drive, where we provided warm clothes, blankets, dry ration and dignity kits to the underprivileged people living in Choona Bhatti slum area of Kirti Nagar, with support of our volunteers and donors.
We collected all kinds of summer and winter clothes for children and adults from nearby areas. People showed generosity and gave sweaters, shawls, socks, woollen caps, scarves, innerwear, and medicines for cold, cough, flu to keep the deprived ones comfortable in harsh winters.
Our clothes donation drive was exclusively meant for children, those living near railway tracks, under flyovers, and children of daily wagers at construction sites.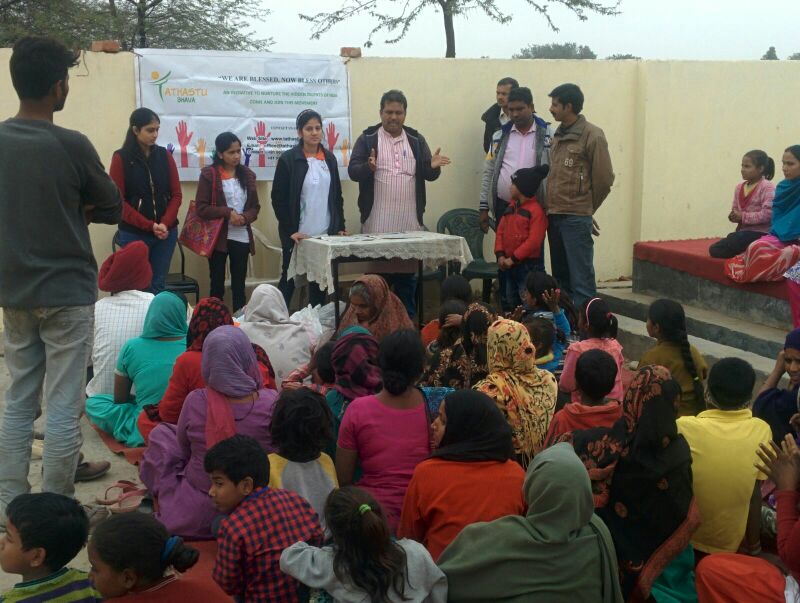 Volunteers
Ekta Jain
Mahua Lodha
Enu Jain
Khushboo Dhariwal
Gaurav Jain
Jagriti Ranka
Mansi Jain
What we do
Clothes Donation Drive in Chhattarpur
Clothe donation drive was conducted in Raen Baseras in Chhatarpur area of Delhi during the month of January to prevent the homeless from the harshness of the chilling weather. Similar drives were also conducted in some other areas of the city as well.