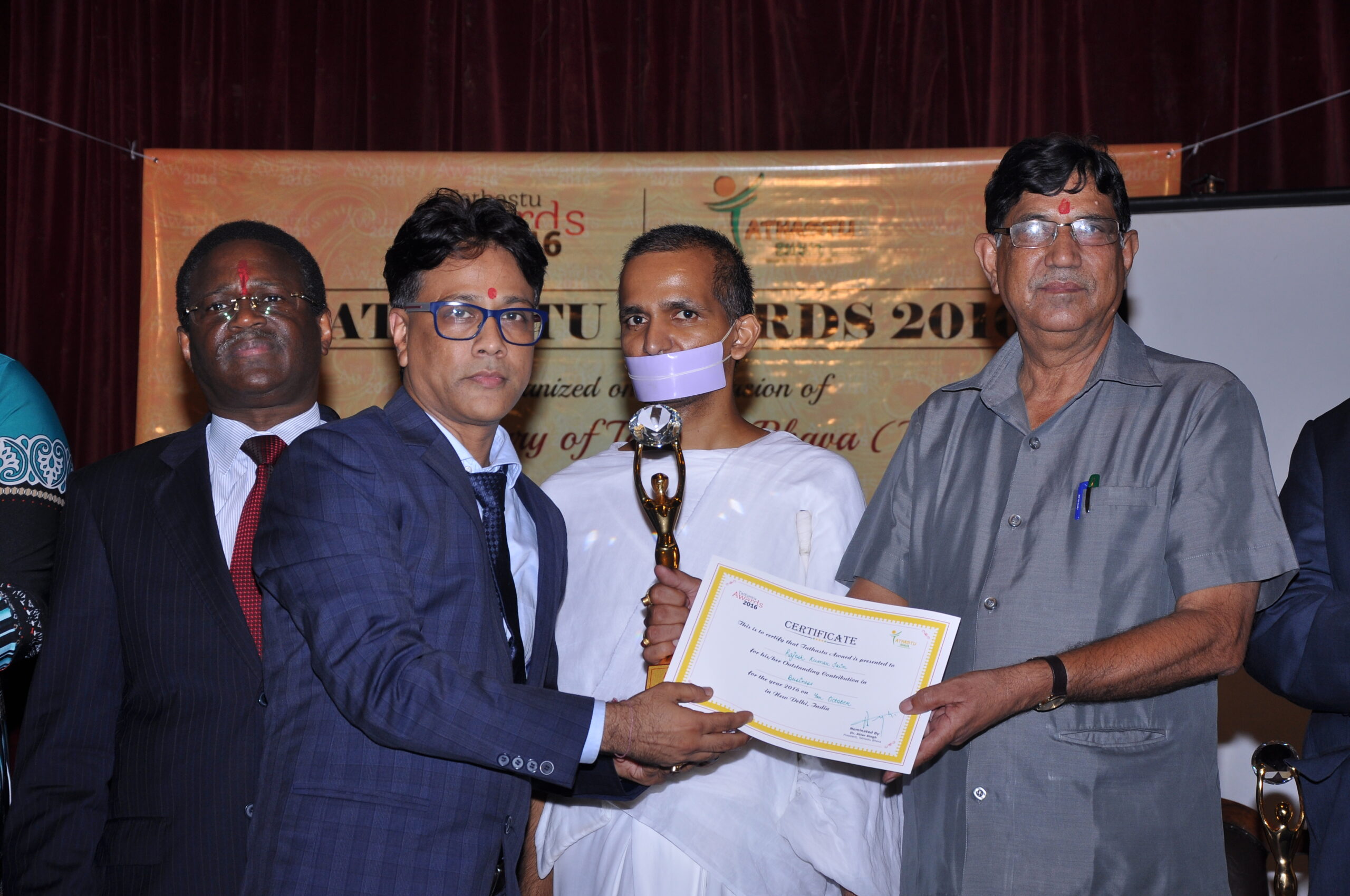 TATHASTU AWARD 2016 is an appreciation and honour for National Leaders, Industrialists, Bureaucrats, Corporate Heads and other prominent personalities of India who have made a significant impact on their community with the objective of enhancing development activities in the field of Trade & Commerce, Information Technology, Telecommunication, Transport, Power, Education, Health, and Agriculture among others.
It is all about Achievers, Super Achievers and Future Leaders. This splendid event will fascinate the best of the best from India. Our aim is to spotlight, recognize and reward their endeavours for strengthening equality and human rights for the shared benefit of our people, paving the way for sustainable and equitable prosperity.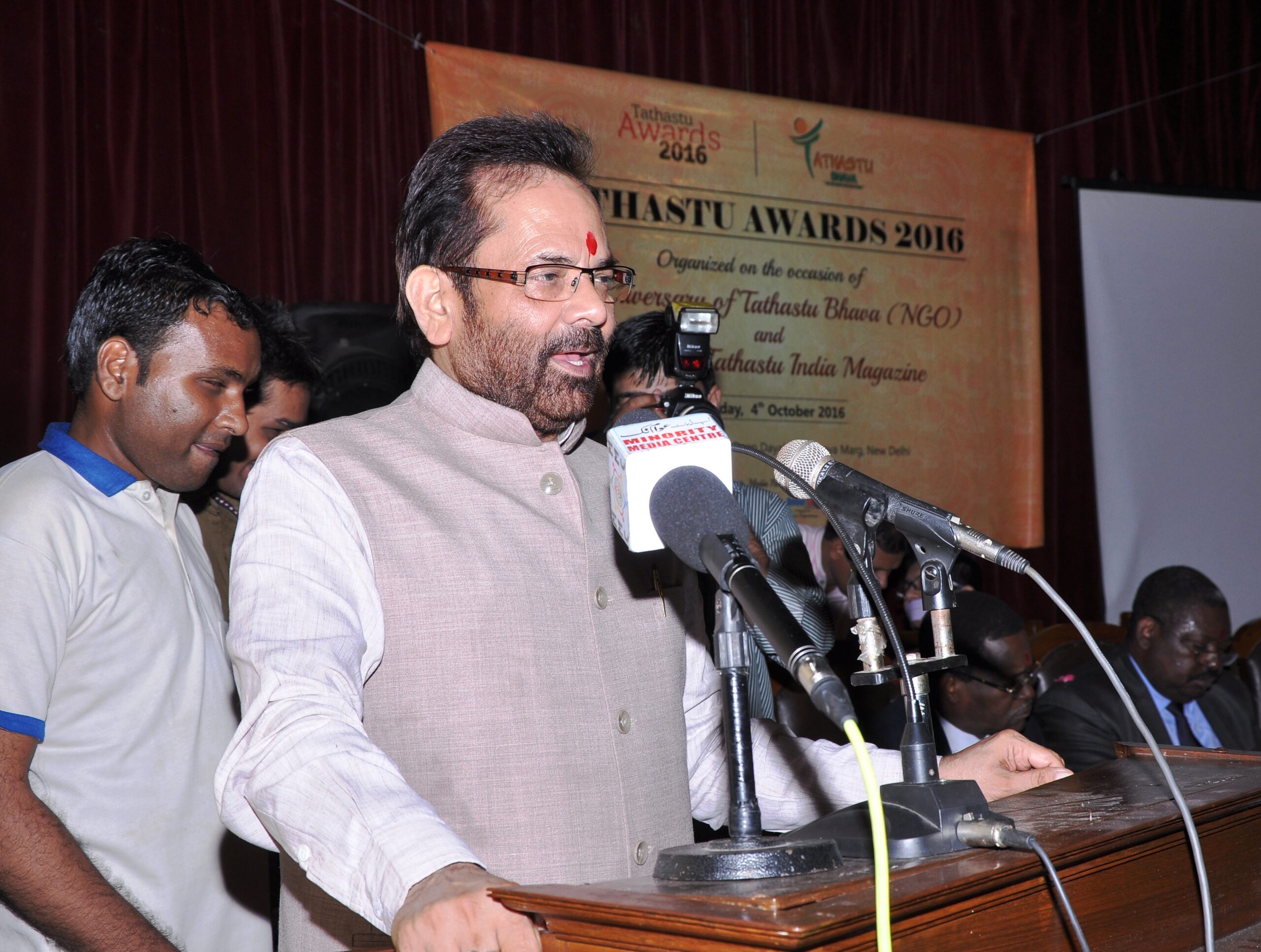 Tathastu Awards (4th October 2016) : Tathastu Awards – an initiative by the NGO, held for the very first time in India dedicated to recognizing and honouring outstanding achievements. The Tathastu Awards aim to highlight and reward excellence across the private and public sectors in different fields like education, business, art, culture, sports and social welfare. Shri Mukhtar Abbas Naqvi, Minister of State for Parliamentary Affairs was the Chief Guest of this function.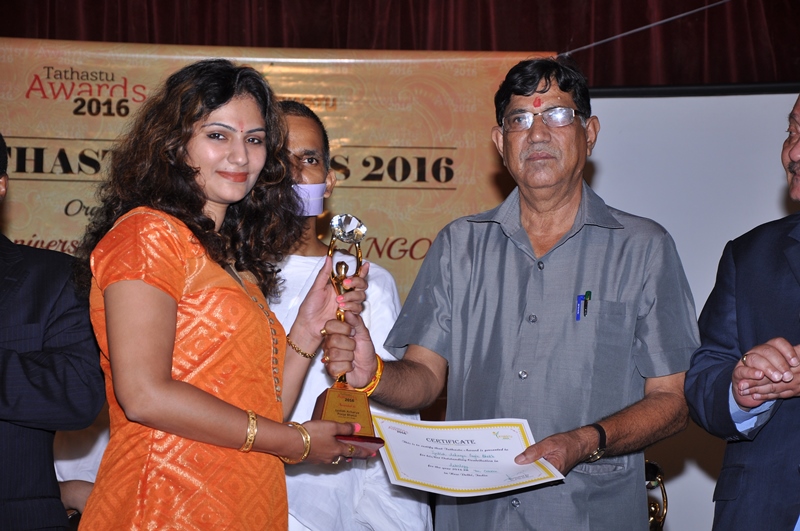 List of Awardees : TATHASTU AWARD 2016
Dr. Achyuta Samanta, Founder KISS & KIIT University (Outstanding Contribution to the Education Community )
Dr. S.N. Subba Rao, Youth Leader (Outstanding Contribution to the Social Work Sector)
Akhil Bhartiya Terapanth Mahila Mandal (Outstanding Contribution to Equality, Diversity and Inclusivity)
H.E. Mr. Pius Dunaiski, High Commissioner of Namibia to India (Outstanding Contribution to Diplomacy)
Shri S C Kulshreshtha, Chairman, Sri Ram Group of Colleges (Outstanding Leader in Action)
Mr. Ashwani Prabhakar, CEO of New Green Field Educational Society
African Students Association in India (Outstanding Student Organization)
Dr. Soni Mahato, Entrepreneur and Founder President of Initiative for Social Development (ISD), Nepal (Outstanding Contribution by Women in Business)
Ms. Patsy Moustache, Chargé d'Affaires, Seychelles High Commission in India (Outstanding Contribution by Women in Diplomacy)
Mr. Kanyi Galley LOGOSU-TEKO Charge d'Affaires, Embassy of Togo (Outstanding Contribution to Diplomacy)
Juan José Cortez Rojas, Chargé d' Affaires, Embassy of Bolivia in India (Outstanding Contribution to Diplomacy)
Jyotish Acharya Pooja Bhatia, Astro and Tarot Reader (Outstanding Contribution to Astrology)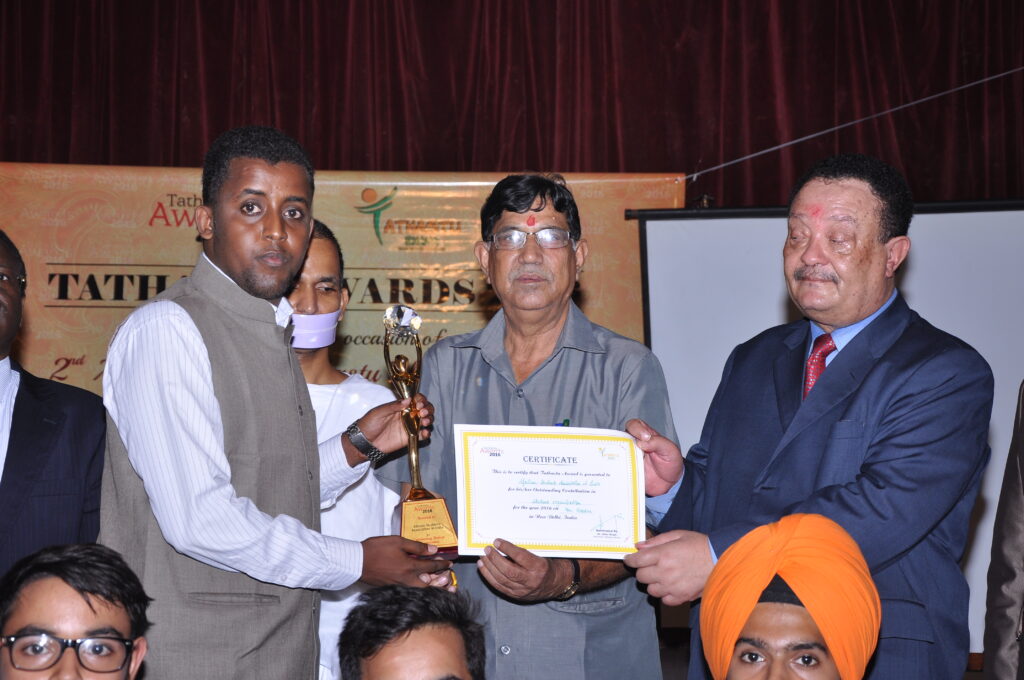 Clothes Donation Drive
To know the latest activity of ngo, visit Instagram profile – click hare