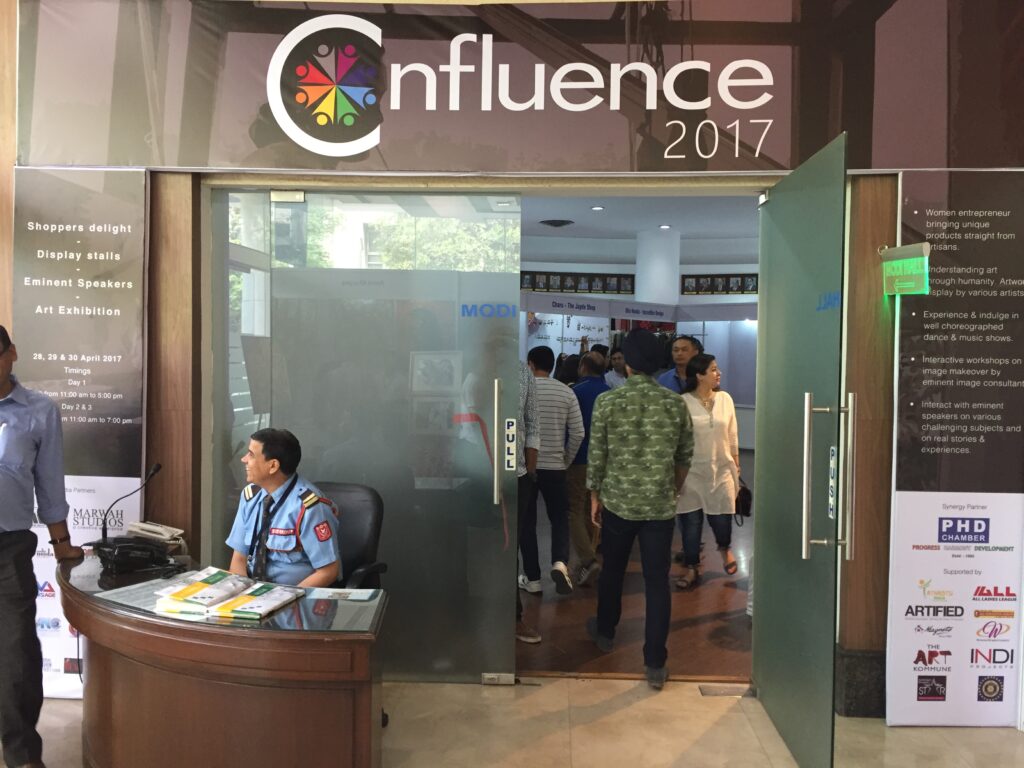 Confluence 2017 – organized by Artified Initiative & All Ladies League (ALL) with support of Tathastu Bhava Trust (nurturing the hidden talents of India).
A three day event held at PHD Chamber of Commerce, New Delhi from 28th-30th April'17 organised to honor the women from different walks of life..be it Art, Culture, Technology, Fashion, Media, Glamour and more.
The main idea behind organizing this grand event was celebrating women empowerment and upliftment of artists who are too good at their work but need a platform to exhibit the same to the world. Thus, an art exhibition was also organised alongside various conferences & seminars on women empowerment & artist upliftment for all three days.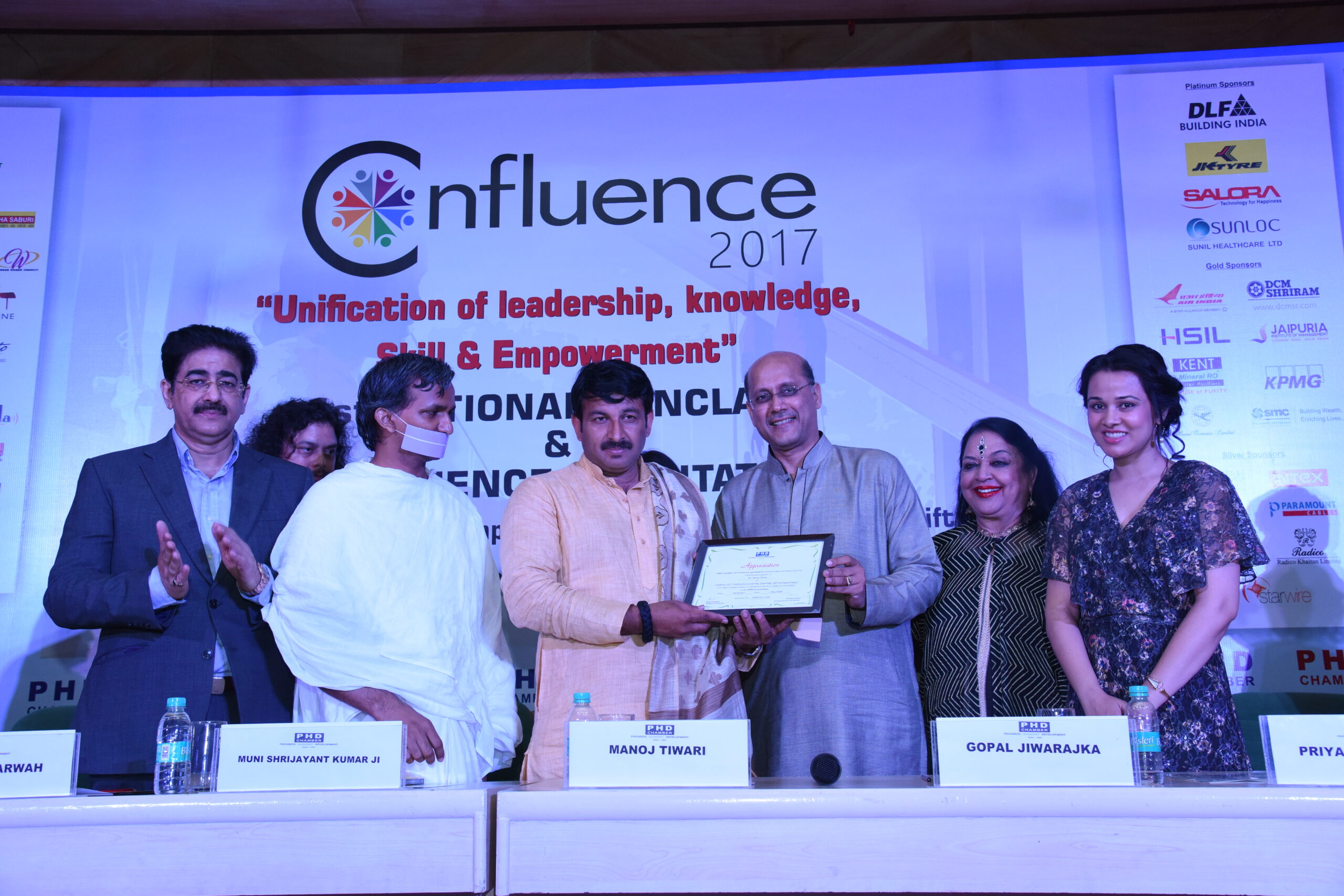 The event was blessed by the presence of Muni Shri Jayant Kumar Ji, a Jain Saint and follower of Acharya Shri Mahashraman Ji and graced by the presence of Ms. Nisha Kothari (now Priyanka Kothari), a famous Bollywood actress known for her films like Ram Gopal Verma ki Aag, Killer, Agyaat, Bullet Rani to name a few.
The last day of the event witnessed the esteemed presence of Sh. Manoj Tiwari, Delhi BJP President, as the Chief Guest of the show, who appreciated the brains & hands behind this unique idea where women's achievements are recognized & felicitated and art and artists are promoted.