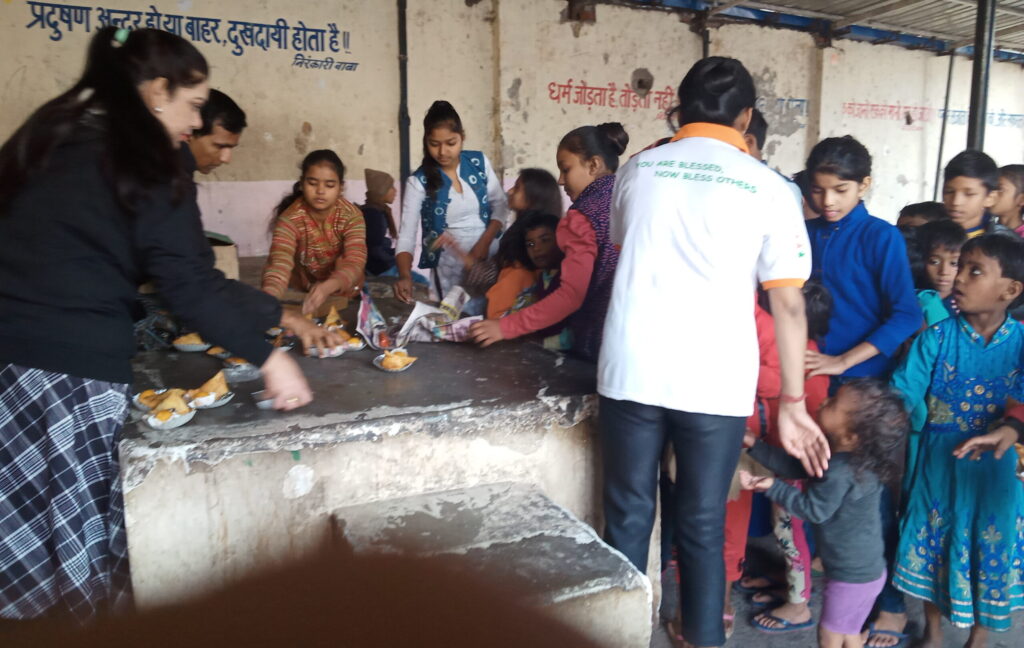 CSR resources given by Bikaji Foods International Ltd. to Tathastu Bhava trust were used for conducting three Food Distribution Drives on different days at Chhatarpur Enclave, Mehrauli and Kirti Nagar areas of Delhi. Langars were organised at these places where people were offered nutritious and delicious food.
First Phase: Chhatarpur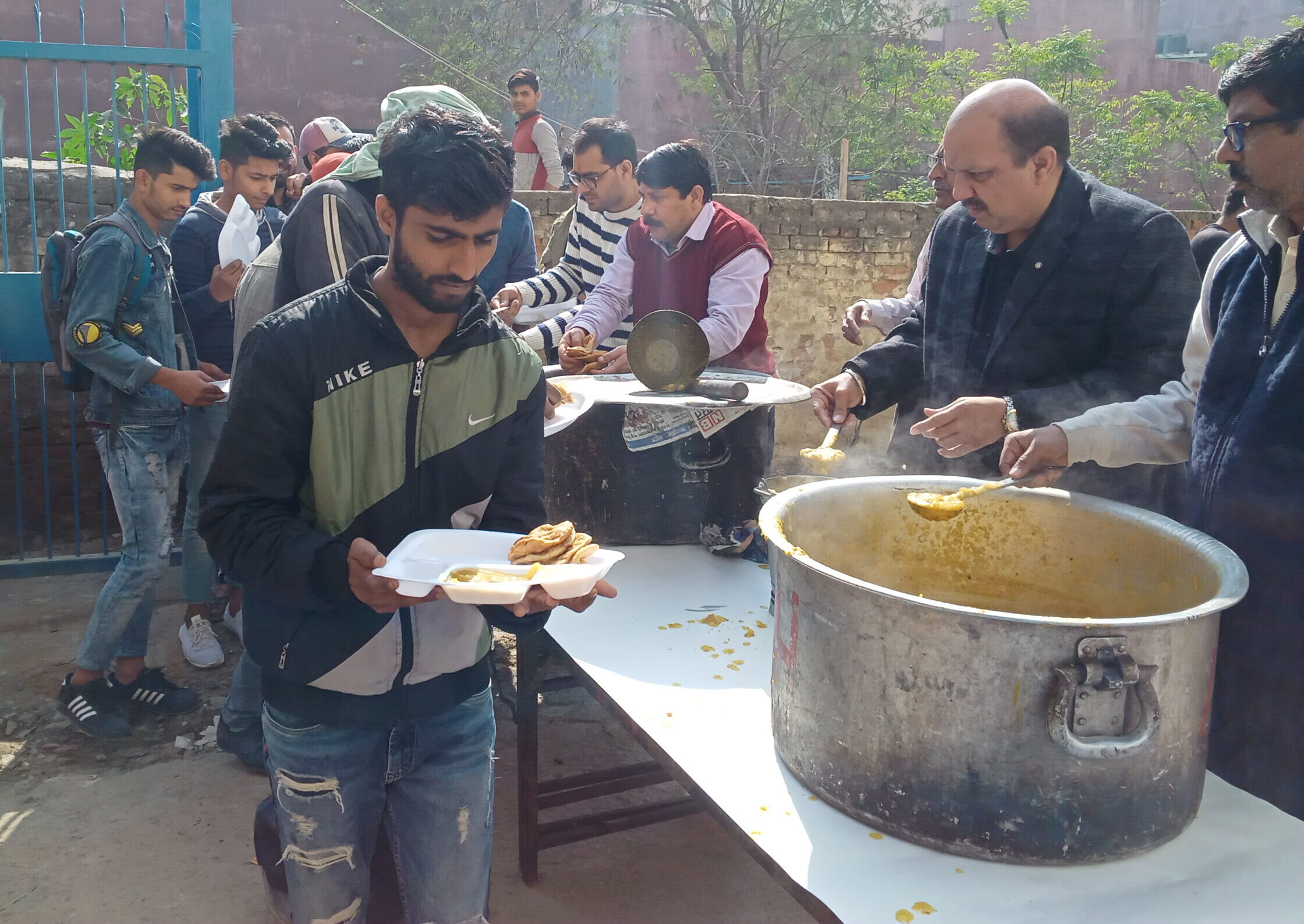 First food distribution drive was conducted on 7th May 2019 in Chhatarpur Enclave Phase II. There came approximately 2500 people who were fed with nutritious and delicious meal including puri subzi, dal, chawal and halwa.
This drive was appreciated and supported by many locals as well. . It was conducted to make ends meet to those people who were impacted adversely in the month of September including daily labourers.
Acknowledgements: Special thanks to Mr. Sanjay, S K Singh, R K Prajapati, Jitendra Kothari (Chairman, Tathastu Bhava) and several other volunteers.
Second Phase- Mehrauli
Second food drive was conducted in the area of Mehrauli where around 2140 people were fed with puri-sabzi and halwa.
Acknowledgements: Major participants included Mr Arun Mishra, Mr Sanjay, Mr Jitendra Kothari, Mr R K Prajapati.
Third Phase: Kirti Nagar
Third phase of food distribution drive was conducted in the slum area near Kirti Nagar wherein 1710 people were served delicious meal including samosa, bundi laddoo, puri and aloo sabzi. Tathastu Bhava volunteers who usually take classes there, planned and executed this drive in that area under the supervision of Tathastu Bhava Chairman- Mr Jitendra Kothari.
Volunteers in Delhi Branch
Jitendra Kothari [ Chairman ]
Yogesh Jain
Sanjay
Seema Singh
Arti Prajapati
Arun Mishra
Nidhi Tiwari
Kusum
Poonam