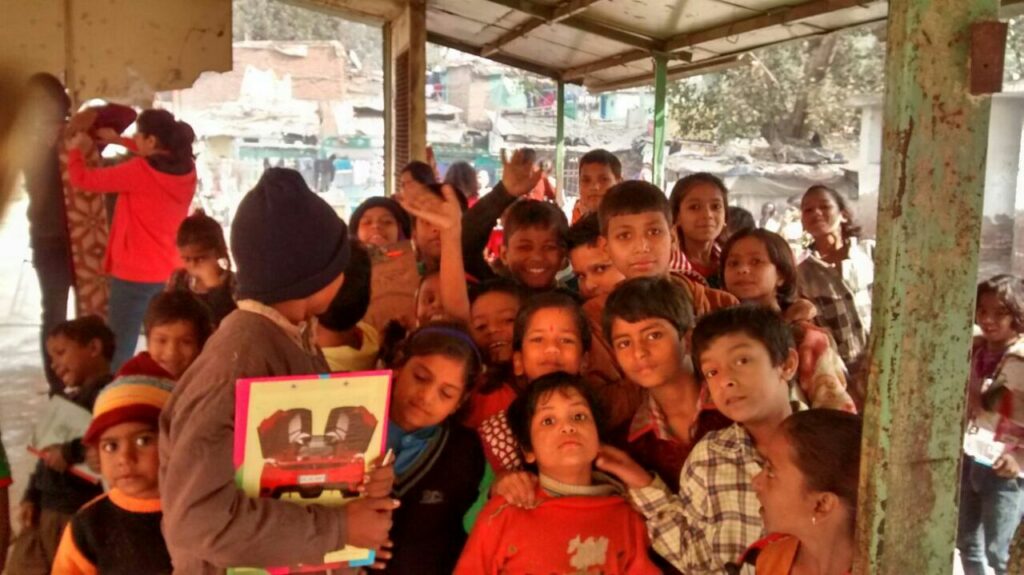 After surveying the families and children of Kirti Nagar slum areas, we at Tathastu Bhava, started conducting our educational activities. Our volunteers visit there every Saturday and Sunday to teach students of classes four to eight. All subjects were taught with prime focus on learning English.
The volunteers also distributed books, notebooks and stationery kits to all children who participated in these activities.
Occasions like 15th August, and other festivals are celebrated to teach them the importance of these festivals in our lives, impart values of Indian culture and inculcate community living habits in them. Also, these festivals bring out the inherent talent of dancing, singing, drawing, painting in them and they get a platform to nurture it.
Volunteers
Gaurav Jain
Ekta Jain
Mahua Lodha
Neha Nahata
Khushboo Dhariwal
Enu Jain
Jignesh Jain
Educational activities Continued [ 2016-17 ]
Its' been a while since we are teaching the kids of Choona Bhatti slum area and this year too, the weekly activities continued. Our team went to the area every weekend and provided elementary education to needy kids. Curriculum was created by one of the volunteers, and books and stationery were gathered from some kind donors. Time and again, festivities and recreational activities were also organized, including singing, reading, writing, dancing and drawing competitions. Some of the volunteers started celebrating their festivals with these kids too.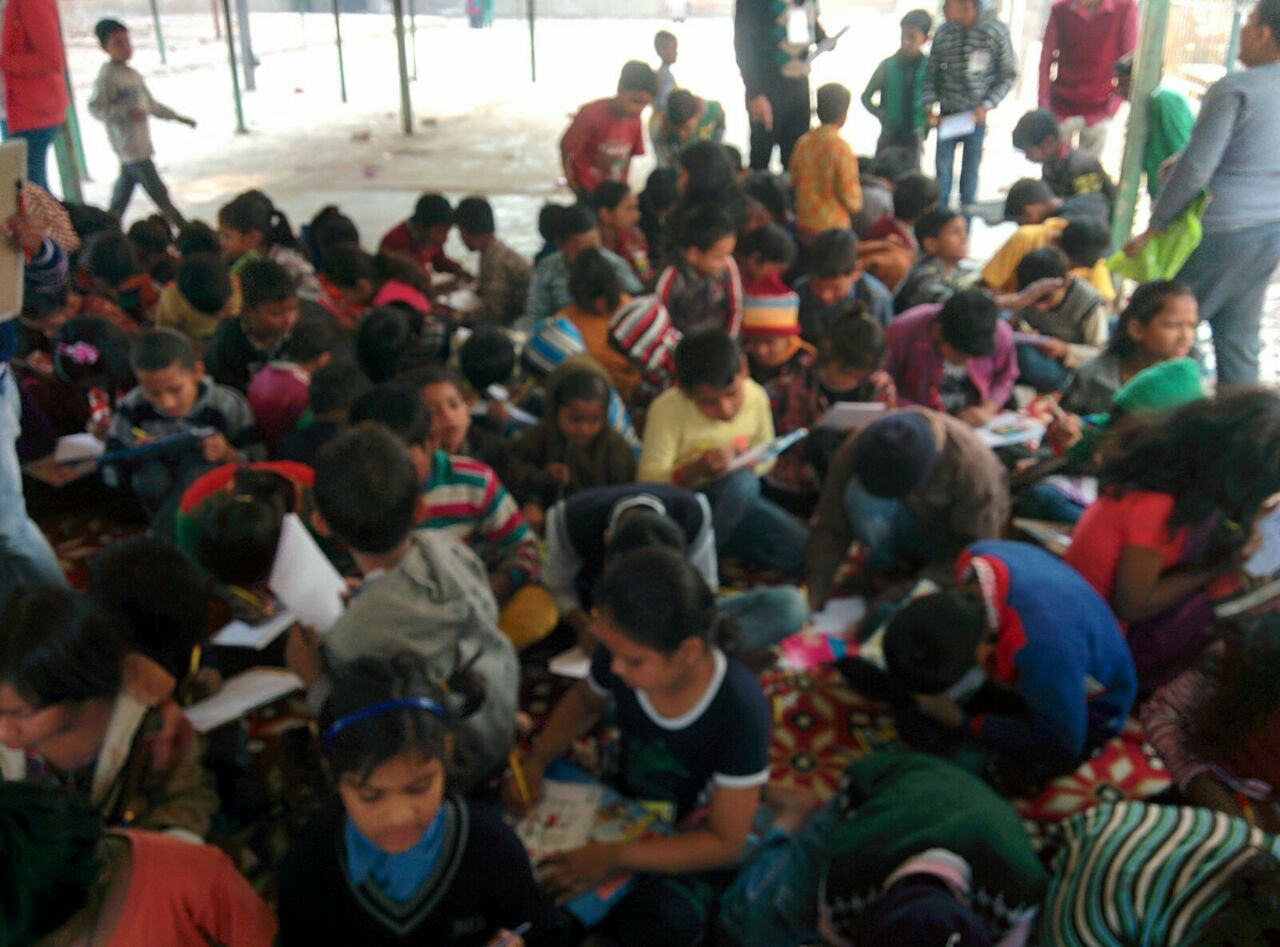 Survey in 2018
In order to get updated data about educational level of children and income level of their parents a survey was conducted by Founder of the NGO himself- Mr Jitendra Kumar Kothari on 24th & 25th November 2018. Around 70 families were surveyed and it was found out that level of education has increased. More kids have enrolled in school since the previous survey. Further curriculum, activities and plan of action would be created on the basis of this survey.
Books Distribution
A regular educational activity is conducted in Choona Bhatti area on weekends by Tathastu team, but as we bellieve in overall development of the kids some fun and extra-curricular activities are also conducted time to time. Drawing and colouring kits were distributed by NGO Founder Mr Jitendra Kumar Kothari. Gestures like these boost the morale of kids and motivates them to try their hand at drawing, thus, unleashing their creativity.
2019
There are 40 children in slum area near Kirti Nagar, West Delhi. Some of them don't even go to school. Those who go to school also need tuition classes to cope with school education and excel in their class. These kids are taught every weekend by dedicated Tathastu Bhava volunteers. A survey was conducted in the area regarding the educational level of the kids and income level of their families. On the basis of that survey kids are classified and classes are provided accordingly.
These students are provided with study material, stationery, drawing kits, clothes and other material required as and when for art and craft classes. Considering the importance of spoken English in today's job scenario, special attention is paid on that.
Moral Education
Moral education helps a person acquire a set of beliefs and values about what is right and wrong for him/her. This set of beliefs guides their intentions, attitudes and behaviors towards others and their environment. Moral education is equally important as academic education as moral education helps make children virtuous—honest, responsible and compassionate. Thus, a moral education session as conducted.