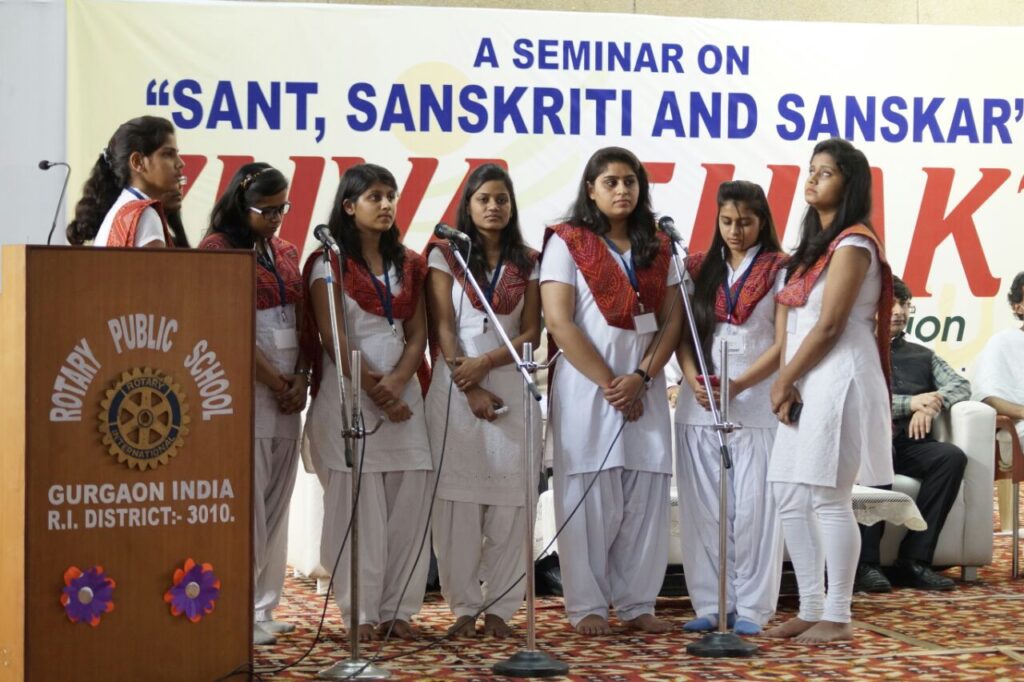 Tathastu Bhava launched their first campaign on Yuva Shakti by organising a seminar on Sant, Sanskriti and Sanskar.
Nearly half the population of India comprises of the youth. Since India is a fast-paced developing country, the youth serves as the backbone of its economy and society. This young generation has aspirations to grow, dreams to excel in every field, and possess the latent potential to be a winner and conquer the world of opportunities. This generation is enthusiastic, vibrant and talented. If these energies are channelized under proper guidance in the right direction, we can constructively contribute toward making India a strong nation on the world map.  Keeping these objectives in mind, we at Tathastu Bhava launched our first campaign on Yuva Shakti by organising a seminar on Sant, Sanskriti and Sanskar.
The half-day seminar was organised on 21st February, 2015 at Rotary Public School, Sector 22, Gurgaon, under active direction of Jain saint, Muni Shri Jayant Kumar Ji. More than 500 men and women from Delhi, Gurgaon, Haryana, Rajasthan, U.P. and many other parts of India participated in the event.
Guest of Honours and Speakers who graced the event with their guiding light:

Muni Shri Jayant Kumar Ji, Jain Shwetambar Terapanth

Dr Sultan Singh Shekhawat, Officer, Haryana Govt.

Mr Ramesh Raina, CEO, Disha TV

Dr Attar Singh Choudhary, Former Mayor, Faridabad

Ms Kanta Aldhiya, Dalit Leader, Haryana

Ms Nisha Kothari, Bollywood Star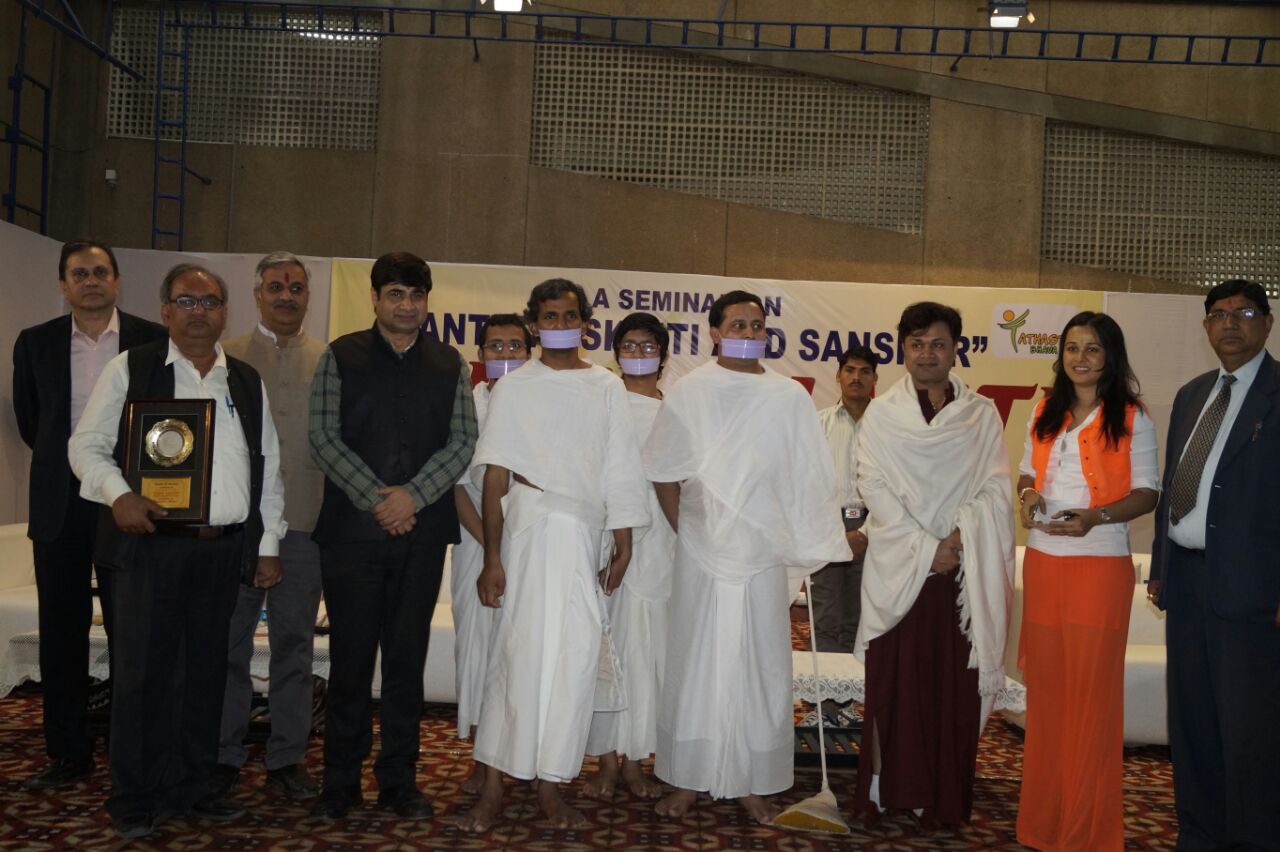 Highlights of the Event Sant, Sanskriti and Sanskar
Muni Shri Jayant Kumar Ji believes that the youth can be empowered by showing them the power of positivity and igniting their minds in order to create an environment for excellence in all spheres. According to him, it is high time for the youth to start the process of self-contemplation. His message to them was to stop treating all the spiritual gurus in India as demigods. They seem to show a right path to the innocent public but the actual scenario is something different. Some of them have become professionals and play with innocent people's faith in the name of religion. Therefore, it is important for the youth to choose their guru passively with prudence and judgement.
He also said that if the youth of the country can fight against corruption at Jantar Mantar, and lead a movement for Damini, the same youth has the potential to stand for itself and take steps toward deep cleaning of the dirt that has settled on our sacred cultural values.
Under the esteemed leadership of Muni Shri Jayant Kumar Ji, the above mentioned prominent dignitaries, along with 500 men and women, took an oath to play a constructive role in PM Narendra Modi's countrywide smoke and alcohol-free movement.
MuniShri Jayant Kumar Ji, along with Secretary Deepak Jain also handed over a ten-point statement to the Central Govt. under which a ban on alcohol and smoking is recommended and the establishment of youth progress boards is initiated.
Volunteers
·        Harvinder Singh Kohli
·        Bharat Sharma
·        Rajshree Baid
·        Sonia Goyal
·        Pragya Sancheti
·        Preksha Bhansali
·        Ratan Lodha