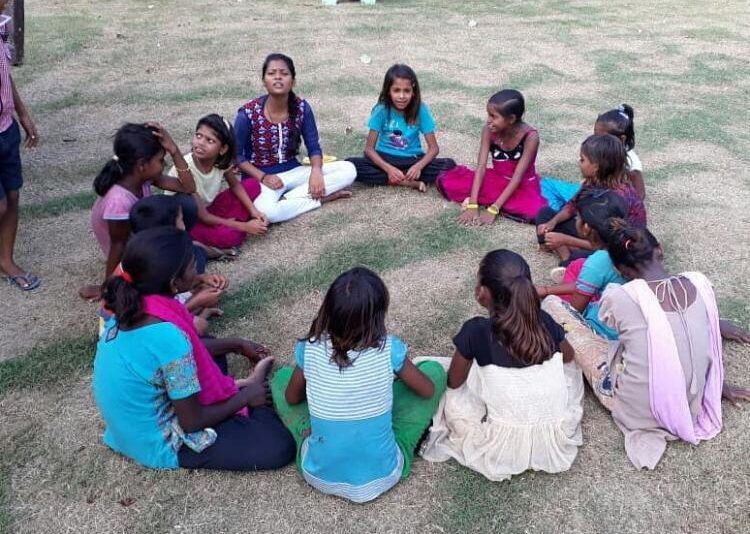 Snacks Distribution, 1st Sept. 2018
Initially, kids were lured, to get to be friends with them and to get our message and motive across them, by offering some snacks and soft drinks. An informal chit-chat to know about their schooling, whether they are interested in studying or not, probable hurdles and other issues were talked about.
Educational Activity
Initially, it was decided to replicate the educational model conducted in New Delhi. Thus, activities were started to encourage and provide elementary education to the children of nearby slum areas who don't go to school.
Fancy Dress, Haryana, Sept 28, 2018
Fancy dress event not competition was conducted where children were given different types clothes and props to choose from and change their get-up for a while. It was just a fun session to make them smile, as it was followed by a photo-session where solo and group pictures were taken. Such activities let us know spreading smile is not that difficult actually.
Drawing, Hisar, Sept 18, 2018
Art unleashes ones' creativity; also children take it as a recreational activity. Considering it a break from routine educational classes, kids become enthusiastic about art and craft classes or competition.  It also reveals ones' artistic side and level of creativity. Regular art activities and drawing competitions are conducted by Hisar volunteers. All stationary, colors etc. were provided to children by Tathastu Bhava.
Cleanliness Drive, Hisar, 2nd Oct. 2018
Swachh Bharat Abhiyan or Clean India Mission was a cleanliness campaign started by Hon. Prime Minister Sh. Narendar Modi in 2014 on the occasion of Gandhi Jayanti which celebrated on 2nd October. What could be a better way than a cleanliness drive to celebrate Gandhi Jayanti. Awareness was created about the need and benefits of maintaining cleanliness, proper hygiene, and avoiding open defecation. Inculcating such habits at an early age is very important.
Picnic-cum-Games Day, 15th Sept.
One day fun day activities are usually conducted on a quarterly basis when children are taken to some park, temple or restaurant. Games are played, snacks are enjoyed. General awareness is created like telling them how to cross the roads safely, not to litter anywhere and other useful information in inculcated about historic monuments, personalities through storytelling or through other interesting ways. Chandraprakash and others are doing a great work in Hisar, Haryana and encouraging more children to join there Masti ki Paathshala.
Sports Training, Hisar
As mentioned above, Tathastu Bhava promotes talent in different sports. We do not limit ourselves to popular games like cricket and badminton. We try to motivate people to follow their passion and showcase their talent in any kind of sport. Deserving players are provided better coaching, training and kits. Some of them are enrolled in a sports club/complex or are provided personal training, for their performance enhancement, stamina building, adequate skills learning and overall development as a sports person. Apart from good game all these traits also matter a lot like body shape and fitness, mental balance during a game, understanding different techniques, which can be imparted through professional training only.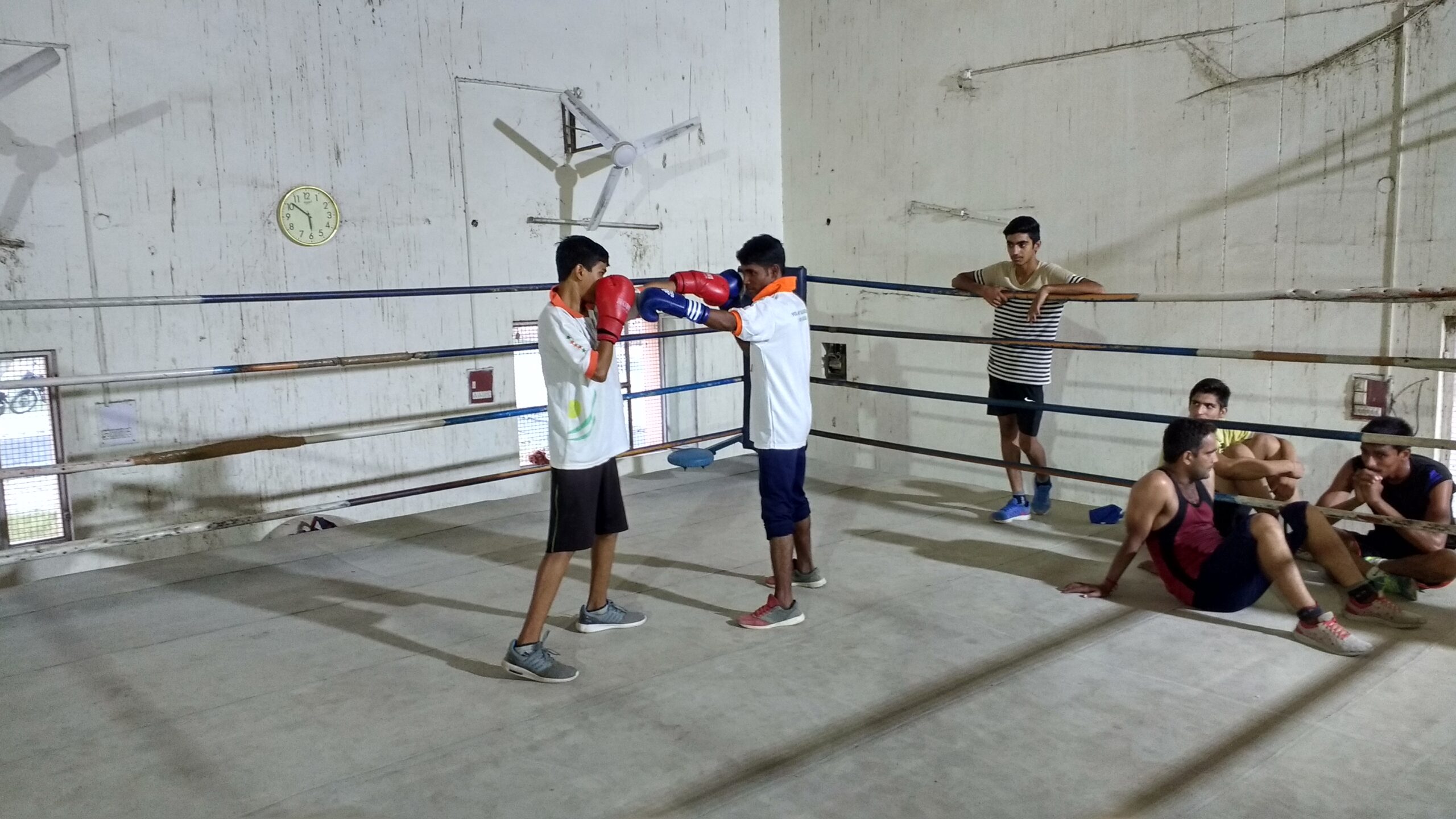 Thus, Tathastu Bhava identifies such talent who is deserving and willing but lacks resources and provids them proper training, resources and environment.
Stitching Training, May 2018
Tathastu Bhava always believes in making a person self-dependant through imparting certain skills by providing vocational training. Such training may include candle making, incense sticks (agarbatti) making, pickle (achaar) making, stitching, tailoring, and embroidery.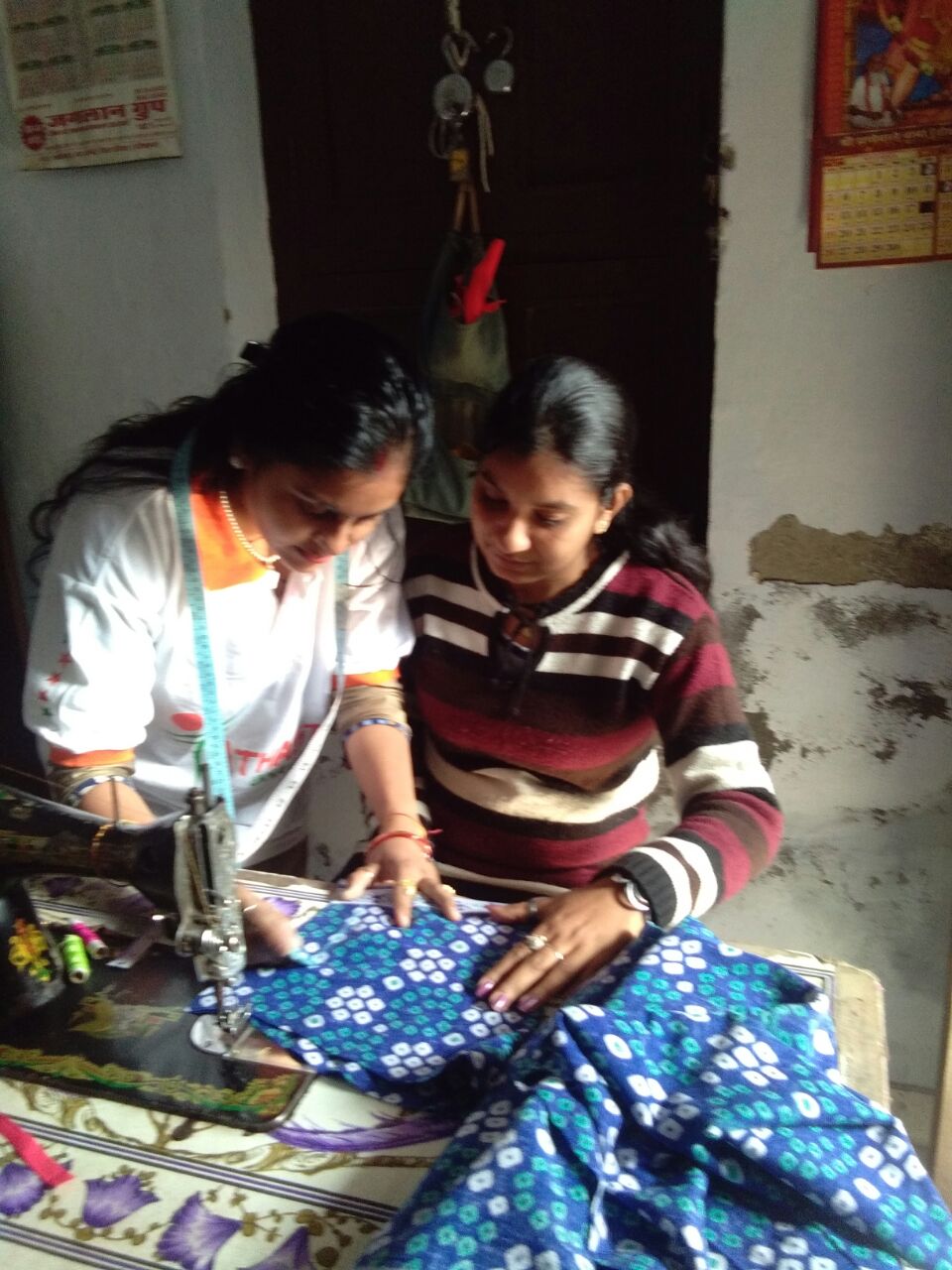 Simple tailoring like hemming is not hard to learn, depending upon how fast a person picks up, it usually takes a week or two to learn basic tailoring. A two-week program was conducted in Rohtak, Haryana in collaboration with a stitching training institute where 2 batches of 5 girls each were trained with hands-on experience at tailoring. A similar training program was run earlier in Hisar.
Computer Classes, May-June
Computer learning helps a lot in making people job-ready. Computer knowledge and English language are gradually becoming a must nowadays. Tathastu Bhava keeps on conducting short-term basic computer classes for those who are educated or graduate and are looking for job but lack computer skills. A one-month program was conducted in Rohtak, Haryana, where 10 people were enrolled and made familiar with basic computer operation and MS Office tools like MS Word, PowerPoint, Excel and Internet. Similarly, last year, such skill development program was held in Rishi Nagar, Hisar, Haryana. Earlier, similar classes were also provided in Udaipur – city of Rajasthan.